School of Media Science
Hachioji
About the School of Media Science
The newly evolved School of Media Science now consists of three attractive new courses. As the first of its kind to be established in Japan, the school has continued to develop revolutionary education and research, but with this renewal, the School of Media Science will offer an even more diverse array of basic media expertise and technical education, with a focus on nurturing richly creative individuals who promise to support the social media of the 21st century.
Three Courses in Media Science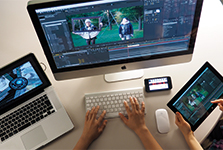 Media Content Course
The Media Content Course offers study in expressive technology that is required to create multimedia content such as games, animation, video, music, and online content. By equipping students with a diverse range of basic multimedia expertise, the course nurtures individuals who will eventually lead the multimedia content industry with their striking creations.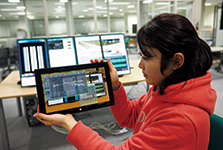 Media Technology Course
The Media Technology Course emphasizes the study of media technology that contributes to enabling "comfortable and convenient living." Students can acquire diverse knowledge and expertise that make use of the basics of media technology, such as those in software applications, audio technology, voice interaction, and game input/output devices. Through the application of the theory and technology of audiovisual information processing, the course nurtures exceptional, inventive individuals who promise to thrive in a variety of business and industrial settings.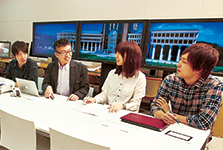 Social Media Course
The Social Media Course focuses on the study of how media technology connects individuals to society. Here students will think about future methods and systems that will support education and social services, businesses, and social networking services. By encouraging students to have a diverse perspective on how society and media interact, including multimedia ads and marketing in the age of the internet, the course nurtures individuals who are capable of developing revolutionary ideas.