HOME > Information > 2015 > School of Design instructors create promotional video at the Kawasaki Content Utilization Seminar

School of Design instructors create promotional video at the Kawasaki Content Utilization Seminar
A team of instructors primarily from the Video and Composition Lab at the School of Design collaborated with the company Kajinoya at the Kawasaki Content Utilization Seminar held by Kawasaki City, on a project to create promotional animation for a company product. Focusing on the most effective and memorable methods for attracting buyer and customer attention at food expos and the like, the team studied character designs that appeal to children as well as motion used in promotional animation to produce the final result.
At the Kawasaki Content Industry Forum held at the Institute of Industrial Promotion Kawasaki on February 12, 2015, the team presented their project and production process before filming the finished promotional animation.
The animation is scheduled for use in future events and promotional activities.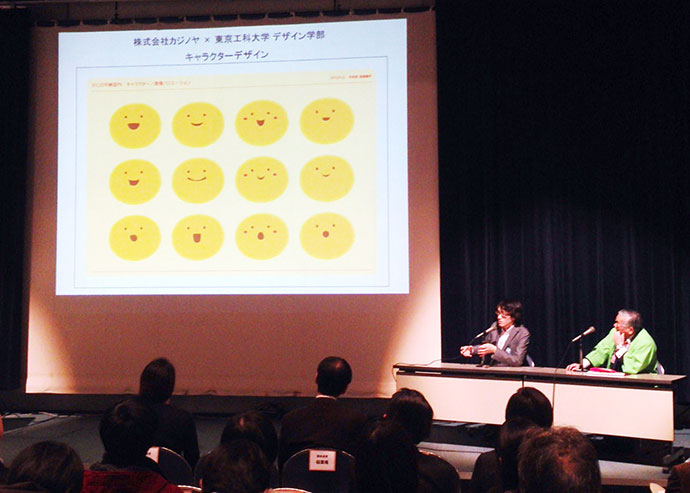 The promotional animation features simple and friendly motion/sound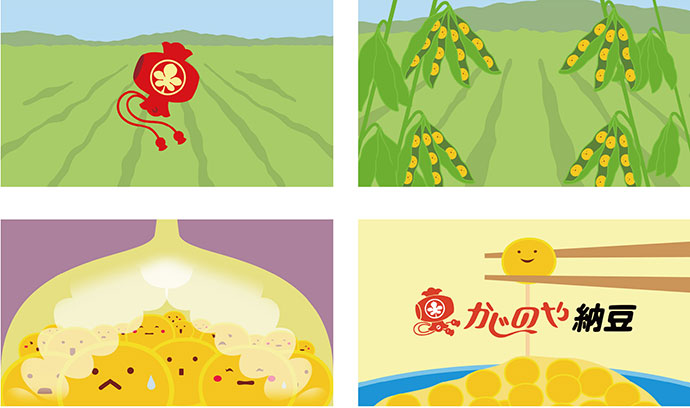 The production process presented in detail at the Kawasaki Content Industry Forum
■School of Design website (Japanese)
https://www.teu.ac.jp/gakubu/design/index.html