HOME > Information > 2018 > Instructors and Students to Participate in Summer Course by the Faculty of Art and Design at the Bandung Institute of Technology

Instructors and Students to Participate in Summer Course by the Faculty of Art and Design at the Bandung Institute of Technology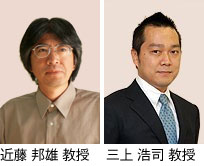 The Digital Game Design Summer Course will be held through September 5th to 11th, 2018 at the Bandung Institute of Technology (ITB) in Indonesia. The course has invited Kunio Kondo and Koji Mikami from the School of Media Science to participate as guest lecturers. Six students from the School of Media Science and the Graduate School of Media Science will also participate to create games alongside ITB students.
This will be the first event ITB has held since securing funding.
DKV ITB-SUMMERCOURSE2018 : Encouraging intercultural understanding is important thing to do in term of global interaction today. In that case, exploring different places, observing, and interacting with people from diverse socio-cultural background would be beneficial experience. For this reason, the Faculty of Art and Design Bandung Institute of Technology (ITB) intend to conduct summer school program involving students and academicians from two countries; Japan and Indonesia.
This summer school program is aim to give new experience for students from two different cultures to collaborate. This program will explore possibility of incorporating digital media such as digital game, application, and so on for creating fun interaction with local socio-cultural life.
Lecturer : Kunio Kondo, Koji Mikami, Kiyoshi Tomimatsu, Taketoshi Ushiama, Alfonzo Ronald , Intan RM, Banung Grahita, Dianing Ratri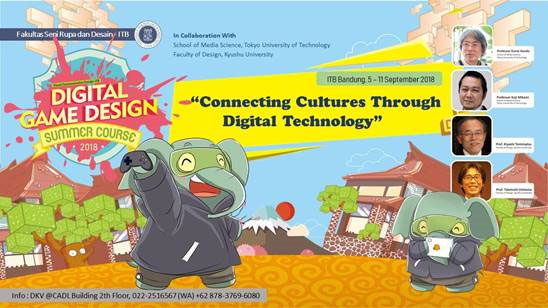 ■School of Media Science Website:
https://www.teu.ac.jp/gakubu/media/index.html