School of Media Science to Present at Tokyo Game Show 2018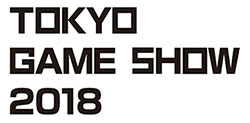 The School of Media Science has a lead on other universities in offering a comprehensive education in game development. As a showcase of its achievement, the school will exhibit work and research demos at the Tokyo Game Show 2018, the world's largest game expo.
The work showcase will feature a game developed by third year students in their School of Media Science project seminar and introduce some collaborative projects underway with overseas schools. The research exhibit will display a wide range of current content from the Media Contents and Media Technology Courses in the School of Media Science. Visitors can experience a variety of innovations used to advance gaming experience and presentation, as well as technology for the future of gaming.
・Research innovations to attain more advanced anime-style game graphics
・Research into incorporating player physiological data into game design
・Research into visual perception in games that make use of head-mounted displays
・Research to enable high-end graphic and sound effects
・Expanding interactive content experiences that makes use of various devices
The School of Media Science has recently adopted a distinctive ICT education program that effectively combines lectures and project work. In game development, the courses combine project seminars that teach necessary fundamental skills, lectures that enable a comprehensive accumulation of knowledge, and research development that examines the potential of future game development technology. In 2004, it was the first game-related educational institution to be selected by the Ministry of Education, Culture, Sports, Science and Technology (MEXT) for the Support Program for Contemporary Educational Needs. In the 2011 academic year, its cooperative curriculum proposal for linking vocational schools to industry was selected as a "hands-on endeavor developing human resources required for industry-academia collaboration," also by MEXT. The school's Tokyo Game Show 2018 exhibit will also display some endeavors in these fields.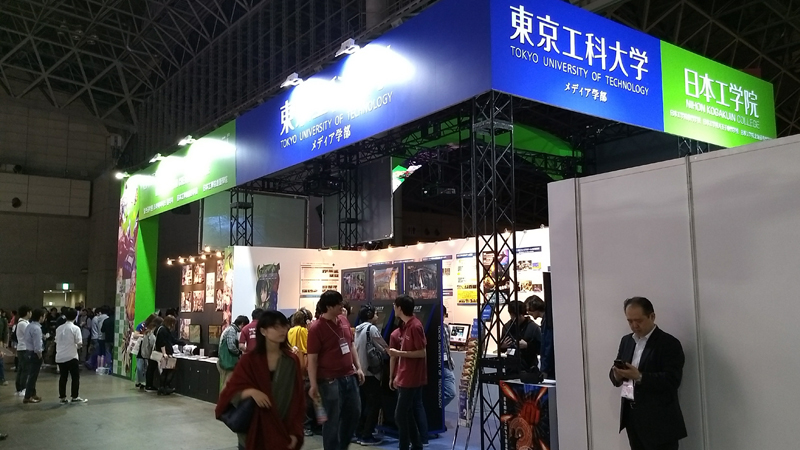 Images from last year's game show
■Website of exhibited works at the Tokyo Game Show 2018 Tokyo University of Technology Booth :
http://mkmlab.net/TGS/2018/
■Tokyo Game Show 2018 Information
Dates: September 22 (Sat) & 23 (Sun), 2018 [Public Day]
Venue: Makuhari Messe
School of Media Design Booth: Game School Area
Hall 2 Game School Area 2-C01
■Tokyo Game Show 2018 website:
http://expo.nikkeibp.co.jp/tgs/2018/