HOME > Information > 2022 > King Mongkut's University of Technology Thonburi, Thailand and the School of Media Science hold a joint symposium

King Mongkut's University of Technology Thonburi, Thailand and the School of Media Science hold a joint symposium
KMUTT (King Mongkut's University of Technology, Thonburi) in Thailand and the School of Media Science held a joint symposium on June 9 and 10. The symposium has been held every few years in the past, alternating between each campus. This time it was held online due to difficulties with visiting. In particular, this time the use of a service called Spatial, a metaverse environment, was tested.
Formerly held only with the Faculty of Industrial Education and Technology at KMUTT, the symposium was expanded to include the School of Media Technology, lasting for two days. It consisted of oral and poster presentations, with three presentations by faculty members, including a keynote presentation, and seven poster presentations by students.
Our school has agreed with the KMUTT faculty to continue the symposium in the future. The inclusion of other departments and universities is also being considered. It is hoped that the next symposium can be held on one of the campuses for face-to-face interactions.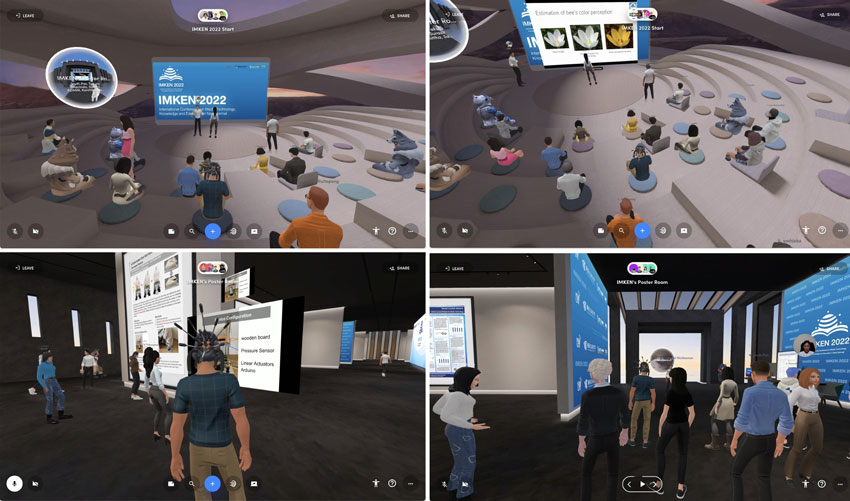 ■Symposium website "Conference on Media Technology Knowledge and Education in Next Normal 2022":
https://imken.kmutt.ac.th/